Psychiatry is the medical
specialty devoted to the study, diagnosis, treatment, and prevention of mental disorders. These include various affective, behavioral, cognitive and perceptual abnormalities. Psychiatrist are medically trained doctors who treat more severe mental illnesses.
Pearl's Psychiatric team specializes in helping people better manage their feelings and understanding their health conditions. We address the concerns of a variety of people who face broad issues. From sudden problems, such as: panic attacks, trouble concentrating, frightening hallucinations, thoughts of suicide to long-term issues affecting everyday life activities such as: hopelessness, sadness, and anxiousness.
Pearl Health Clinic's ultimate goal is to find the lowest dose of prescribed medication necessary to treat conditions.
Together we can identify the problem, plan a healthy recovery, and achieve results!
Transcranial Magnetic Stimulation is a safe and effective non-drug depression treatment. Patients receive treatment 5 days per week, usually for 4 to 6 weeks. Most Insurance plans are accepted. Speak with our TMS Coordinator to see if you qualify.
Pearl Health Clinic uses NeuroStar's patented and clinically proven TMS Therapy® (Transcranial Magnetic Stimulation). It is an FDA approved treatment for individuals suffering from depression. This treatment has given tens of thousands of patients relief and remission from their debilitating and life-robbing depression symptoms. For many patients, depression symptoms significantly improved or went away after 4 to 6 weeks of treatment with NeuroStar TMS Therapy.
Response rates to TMS exceed that of medication in treatment resistant patients.
The evidence for the clinical efficacy of TMS in the treatment of depression is considerable, spanning more than 30 controlled clinical research studies, including NIMH sponsored studies.
Easily tolerated. The most common side effect is mild scalp pain or discomfort.
Non-invasive and non-systemic.
No anesthesia or sedation.
No adverse effects on memory.
No change in daily activities.
Adopted by insurers covering 216 million US lives.
How does NeuroStar Advanced Therapy Work?
TMS (Transcranial Magnetic Stimulation)
NeuroStar uses transcranial magnetic stimulation (TMS) to target key areas of the brain that are underactive in people with depression. It is not ECT (electroconvulsive therapy).
While the exact cause of depression is not known, the leading scientific theory is that it is caused by an imbalance of the brain's neurotransmitters, which are chemical messengers that send signals between brain cells.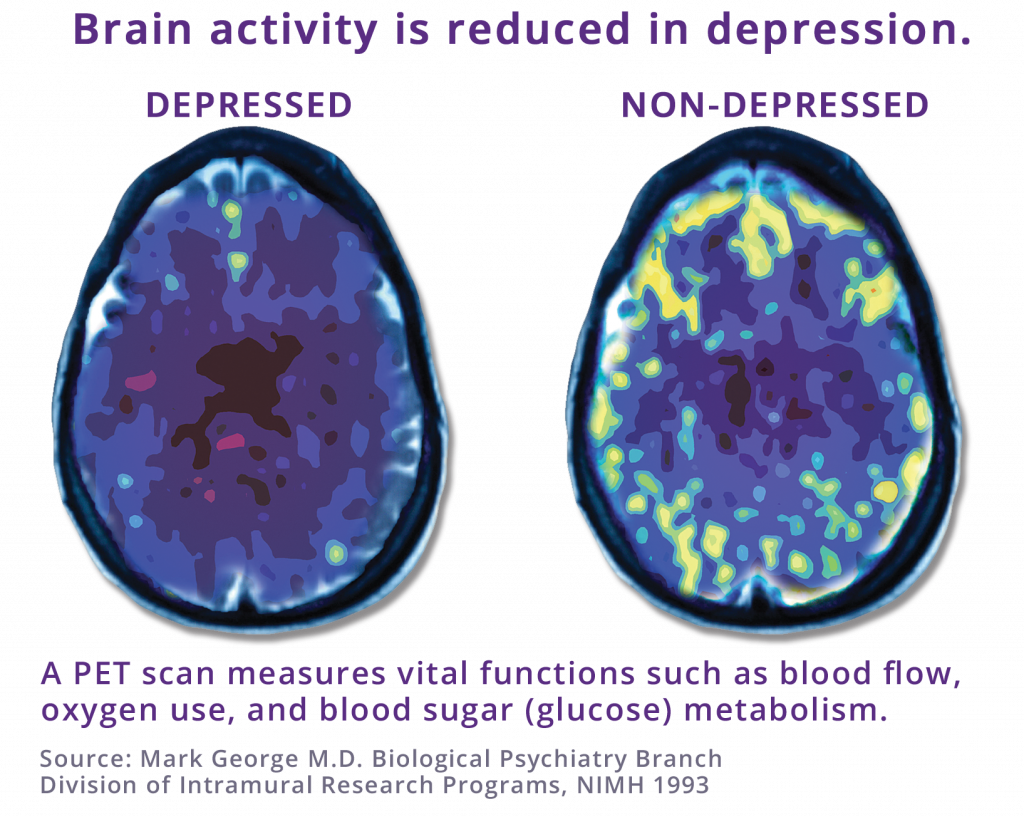 Treatment with NeuroStar Advanced Therapy is easy:
Therapy sessions are conducted in your doctor's office
You can return to normal activities right away
You are awake during treatment
There are no negative effects on memory or sleep
It's covered by most health insurance plans, including Medicare and Tricare
With more than one million treatments performed, this novel treatment approach to achieving remission is bringing new hope to people every day.
Eliminating patient dependency on harsh substances and regaining control of their life is possible at Pearl Health Clinic. We count on a substance abuse program that provides full support and a solid methodology to a patient's recovery. The abuse or misuse of Suboxone, or other drugs, including prescription medications, is of concern at Pearl Health Clinic.
Candidates for our program must follow the direction of their physician and other treatment providers. The doctor and other clinicians will be able to determine the level of care needed for a person to become sober and prevent relapse. Regular urinalysis tests are performed in order to both monitor compliance to the program and also to prevent medical concerns for the participant.
Our primary concern is the well-being of the participant, and when an individual fails to comply with treatment, it may pose a risk to their health and safety.
As such, there may be an occasion to discharge an individual from our program or to refer them to another provider or facility that may better meet their individual needs for recovery.
Spravato®
Treatment
Esketamine, also known as-ketamine or S-ketamine, is the S enantiomer of ketamine, is a dissociative hallucinogen medication used as a general anesthetic and as an antidepressant for treatment of depression.
SPRAVATO® is a prescription medicine, used along with an antidepressant taken by mouth to treat:
Adults with treatment-resistant depression (TRD)
Depressive symptoms in adults with major depressive disorder (MDD) with suicidal thoughts or actions
Get Started with Spravato®
If you're interested in Spravato® or wondering if it may be right for you, please contact us! We're ready to help you get started.
Pearl Counseling Services 
Pearl Counseling Services 
Counseling is one of the best ways to break away from anything that may be holding you back. It is a challenging therapeutic relationship with abundant support and rewarding results where you can share feelings and discomfort out loud in a safe and unbiased ambiance.
It is a relatively short-term, interpersonal, theory-based process of helping persons who are basically psychologically healthy resolve developmental and situational problems. Counseling activities are guided by ethical and legal standards and go through distinct stages from initiation to termination. Personal, social, vocational, and educational matters are all areas of concern; and the profession encompasses a number of subspecialties.

A practitioner must complete a required course of study on either the master's or doctoral level to be licensed or certified as a professional. Our counselors at Pearl Health Clinic count on well-developed backgrounds and provide support and encouragement so you can become the optimal version of yourself.
Intensive outpatient program (IOP)
Pearl Health Clinic offers Mental Health Intensive Outpatient Programs (IOP) for Adolescents (ages 13-17).
IOP allows individuals to receive intensive treatment without hospitalization.
Group therapy is the main IOP intervention. Weekly individual and/or family therapy, regular medication review, and case management are also included.
6-9 total hours of services per week for Adolescents(hours are based upon insurance requirements/patient needs). Groups meet 4pm-7pm every Tuesday, Wednesday, and Thursday
The typical IOP admission lasts 10 to 12 weeks
IOP space is limited to 10 Adolescents at a time
Intensive group therapy is necessary to learn healthy coping skills and confront core issues with support from licensed professionals and a positive peer group
Multiple mental health services per week are necessary to prevent deterioration
Symptoms or functioning have worsened or haven't improved despite traditional intensity outpatient treatment
Feeling overwhelmed and/or hopeless
Frequent thoughts of death or suicide without intent to act on the thoughts
Recently received crisis services or visited ER for mental health crisis
Discharged from a psychiatric hospital
Pearl Health's IOP is not appropriate for individuals with significant substance use problems, acute risk of serious harm to self/harm to others, history of victimizing others, and/or behaviors or conditions which prevent active participation in group therapy or other IOP services.
New Patients: Visit WWW.PEARLHEALTH.ORG/NEW-CLIENTS or call our Client Care department at (208) 346-7500 for assistance.
Providers: Fax referral information to (208) 346-7501
IOP Questions? Call or email Tiffini Aicher – (208) 346-7500 ext. 402  IOP@pearlhealth.org
Neurofeedback sessions are a non-invasive alternative way of improving your quality of life. This is training for the brain to increase stability of neural activity that is necessary for the brain to function either in low or high arousal states. Stabilizing the brain increases one's ability to relax which allows for reduced anxiety, increased focus, regulation of sleep cycles, as well as improving many other mood disorders and physical health needs.
How It Works:
Three electrodes are applied to the scalp in locations that are determined by a trained therapist for your individual needs. The electrical activity of your brain is monitored through a software program that lets you, as a client see the activity in your brain on a monitor.
This monitor displays either a game, relaxing video or movie. Neural activity controls the clarity and size of the images. Your brain naturally wants the screen to be clear and large. Therefore your neural activity will work to keep it this way.
It is through this regulation of brain activity that your brain learns how to work at its optimal capacity. The stability your brain is learning is helpful for stabilizing everything your brain controls from moods, sleep, focus, pain, and other mental and physical elements.
PTSD/TRAUMA GROUPS
These groups are designed for those diagnosed with PTSD, depression, anxiety, and personality disorders because of unresolved trauma. Groups provide a safe place to share your own experiences without judgment, learn recovery skills to be empowered to heal.
WHAT IS PTSD?
PTSD is a disorder that some people develop after experiencing a shocking, scary, or dangerous event. Those who continue to experience problems after the event(s) may feel stressed or frightened even when they are no longer in danger.



FAQ'S:
Does insurance cover this therapy? Yes, most insurance cover group therapy including Medicaid & Medicare.
Can I still see my regular counselor? Yes, just not on the same day at the groups.
Do I need to be a client of Pearl Health Clinic? No, you can just come for the group(s).
EMDR
What is EMDR therapy?
Eye Movement Desensitization and Reprocessing Therapy (EMDR Therapy) is an empirically proven psychotherapy that enables healing from the symptoms and emotional distress that are the result of disturbing life experiences.
EMDR therapy demonstrates that the mind can actively heal from psychological trauma much as the body recovers from physical trauma.

How does EMDR therapy work?
EMDR is a therapy used to bridge the gap between what the brain logically knows, but what the body emotionally feels. EMDR aims to change maladaptive, or unhelpful thoughts we have about ourselves by connecting the traumatic memory with adaptive, or helpful, information we know about ourselves. Unpleasant thoughts and emotions are connected to pleasant thoughts and emotions to decrease our level of disturbance of a chosen event.
The brain has a natural ability to heal, but when traumatic events occur, the brain can get stuck in the healing process. Distressing memories, thoughts, nightmares, feelings, and emotions are indications we might be struggling with the healing of an event.
EMDR utilizes bilateral stimulation that replaces REM sleep, which is the brain's natural form of healing.
There are several factors that can interrupt the individual's ability to enter REM, such as anxiety, lack of sleep, sleep disturbance, fear, etc. EMDR is performed by a therapist utilizing bilateral stimulation through eye movement, light bars, or tapping. An EMDR therapist utilizes these movements to assist the brain in its healing abilities.
What conditions can it help?
Trauma and PTSD
Anxiety
Depression
Panic disorders
Pearl Psychology Services
Pearl Psychology Services
Neuropsychological / Psychological Testing
Neuropsychological and psychological testing utilize scientific methods to measure an individual's neuropsychological and psychological characteristics. Tests compare an individual's performance to that of their peers using statistical methods.
Pearl Health Clinic offers a broad range of testing services for children, adolescents, adults and seniors. The data obtained from tests informs diagnosis, treatment planning, referrals, and placement.
Tests tend to fall into the following two categories:
Task-Based Assessments require the examinee to complete tasks. For example, to memorize a list of words. The examinee's ability to memorize the list is then compared to the averages for same-age individuals, allowing the psychologist to determine memory ability.

Rating Scales are completed by the examinee or an individual familiar with the examinee. For example, a teacher may complete a behavior rating scale regarding the intensity of a student's misbehavior. The teacher's ratings are compared to the average misbehavior of same-age students, allowing the psychologist to determine the severity of the misbehavior.
Pearl Community Program Services 
Pearl Community Program Services 
Community-Based Rehabilitation Services (CBRS)
Our CBRS department's focus is to improve the quality of life for people recovering from severe and persistent mental illness. Assisting patients in meeting basic needs and ensuring their participation in the community. Our program provides a broad range of skill-building services to people recovering from severe and persistent mental illnesses. Our team is constantly promoting recovery and improving the quality of life for many.
CBRS work is performed both in the home and in the community with the objective of reducing the impact of mental illnesses on patients' lives and improve their quality of life.
CBRS meet one on one with patients on a regular basis and follow a carefully developed treatment plan in order to help clients build functional behaviors and coping skills for interaction with their surroundings.
CBRS workers provide assistance in gaining and utilizing skills necessary to function adaptively in home and community settings and attain or retain capability for independence. The treatment plans contain measurable and behaviorally specific objectives for individuals to lead a healthy and prosperous life.
Case Management services assist people who need a professional coordinator due to their limited ability to obtain or arrange services for themselves. The program's goal is to assist people with mental illnesses in obtaining the basic services required to live as independently as possible in their communities. Children, teenagers, adults, and seniors can all benefit from an overall transformation and betterment of life.
Case Managers coordinate services and service providers for the individual when they are not able to do so for themselves. Case Management aims to ensure a person is receiving the support they need while working to increase the individual's ability for self-support and self-advocacy, assisting individuals by linking services and providers together for seamless treatment to promote independence and self-directed care.
Case managers assist clients in making the most informed decisions about critically important issues. The decisions collaboratively made between patients and Case Managers could possibly affect them throughout the rest of their lives.
Our Case Managers at Pearl Health Clinic are most interested in seeing change, making a difference, and looking at the outcomes of their support working with individuals and families. Through service coordination and linking individuals to services, we are able to provide effective treatment that creates big changes for people.
Peer Services are recovery supportive services in which a Certified Peer Support Specialist utilizes his/her training, lived experience and experimental knowledge to mentor, guide and coach the member as he/she works to achieve self-identified recovery and resiliency goals.
These services are designed to promote empowerment, foster self-determination and choice, and inspire hope as the member progresses through the recovery process.
Peer Support Services emphasize personal safety, self-worth, confidence, and growth, connection to the community, boundary setting, planning, self-advocacy, personal fulfillment, and development of social supports, and effective communication skills.
Services emphasize the acquisition; development; expansion of rehabilitative skills needed to move forward in recovery.
What Patients Are Saying About Pearl Health Clinic
Our practitioners are spiritually-minded and ethically sound, assuring every patient and their families that care is handled with dignity and respect. They are culturally diverse and many of them are culturally competent to meet your needs in services
Crisis Contacts
If you are in a crisis call our crisis number at
or the
National Suicide Prevention Lifeline:
 If you are experiencing an emergency, please
Call 911
or go to the nearest emergency room.