Psychiatry is the medical
specialty devoted to the study, diagnosis, treatment, and prevention of mental disorders. These include various affective, behavioral, cognitive and perceptual abnormalities. Psychiatrist are medically trained doctors who treat more severe mental illnesses.
Pearl's Psychiatric team specializes in helping people better manage their feelings and understanding their health conditions. We address the concerns of a variety of people who face broad issues. From sudden problems, such as: panic attacks, trouble concentrating, frightening hallucinations, thoughts of suicide to long-term issues affecting everyday life activities such as: hopelessness, sadness, and anxiousness.
Pearl Health Clinic's ultimate goal is to find the lowest dose of prescribed medication necessary to treat conditions.
Together we can identify the problem, plan a healthy recovery, and achieve results!
Transcranial Magnetic Stimulation is a safe and effective non-drug depression treatment. Patients receive treatment 5 days per week, usually for 4 to 6 weeks. Most Insurance plans are accepted. Speak with our TMS Coordinator to see if you qualify.
Pearl Health Clinic uses NeuroStar's patented and clinically proven TMS Therapy® (Transcranial Magnetic Stimulation). It is an FDA approved treatment for individuals suffering from depression. This treatment has given tens of thousands of patients relief and remission from their debilitating and life-robbing depression symptoms. For many patients, depression symptoms significantly improved or went away after 4 to 6 weeks of treatment with NeuroStar TMS Therapy.
Response rates to TMS exceed that of medication in treatment resistant patients.
The evidence for the clinical efficacy of TMS in the treatment of depression is considerable, spanning more than 30 controlled clinical research studies, including NIMH sponsored studies.
Easily tolerated. The most common side effect is mild scalp pain or discomfort.
Non-invasive and non-systemic.
No anesthesia or sedation.
No adverse effects on memory.
No change in daily activities.
Adopted by insurers covering 216 million US lives.
How does NeuroStar Advanced Therapy Work?
TMS (Transcranial Magnetic Stimulation)
NeuroStar uses transcranial magnetic stimulation (TMS) to target key areas of the brain that are underactive in people with depression. It is not ECT (electroconvulsive therapy).
While the exact cause of depression is not known, the leading scientific theory is that it is caused by an imbalance of the brain's neurotransmitters, which are chemical messengers that send signals between brain cells.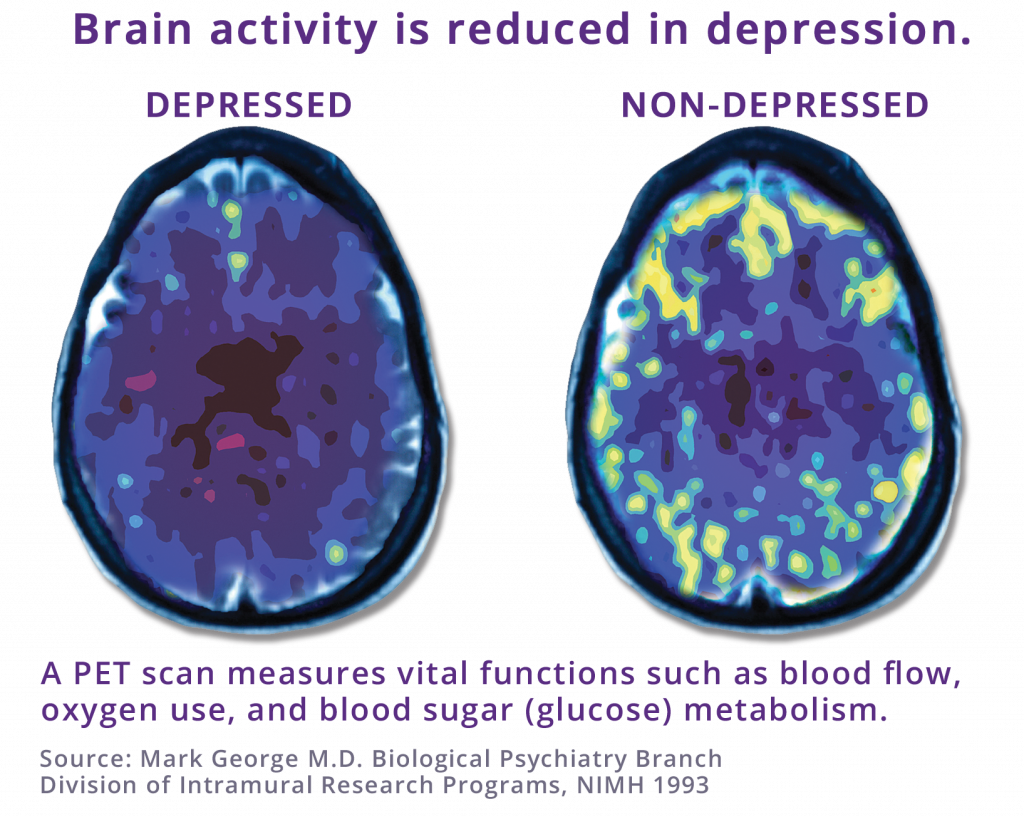 Treatment with NeuroStar Advanced Therapy is easy:
Therapy sessions are conducted in your doctor's office
You can return to normal activities right away
You are awake during treatment
There are no negative effects on memory or sleep
It's covered by most health insurance plans, including Medicare and Tricare
With more than one million treatments performed, this novel treatment approach to achieving remission is bringing new hope to people every day.
Eliminating patient dependency on harsh substances and regaining control of their life is possible at Pearl Health Clinic. We count on a substance abuse program that provides full support and a solid methodology to a patient's recovery. The abuse or misuse of Suboxone, or other drugs, including prescription medications, is of concern at Pearl Health Clinic.
Candidates for our program must follow the direction of their physician and other treatment providers. The doctor and other clinicians will be able to determine the level of care needed for a person to become sober and prevent relapse. Regular urinalysis tests are performed in order to both monitor compliance to the program and also to prevent medical concerns for the participant.
Our primary concern is the well-being of the participant, and when an individual fails to comply with treatment, it may pose a risk to their health and safety.
As such, there may be an occasion to discharge an individual from our program or to refer them to another provider or facility that may better meet their individual needs for recovery.
Spravato®
Treatment
Esketamine, also known as-ketamine or S-ketamine, is the S enantiomer of ketamine, is a dissociative hallucinogen medication used as a general anesthetic and as an antidepressant for treatment of depression.
SPRAVATO® is a prescription medicine, used along with an antidepressant taken by mouth to treat:
Adults with treatment-resistant depression (TRD)
Depressive symptoms in adults with major depressive disorder (MDD) with suicidal thoughts or actions
Get Started with Spravato®
If you're interested in Spravato® or wondering if it may be right for you, please contact us! We're ready to help you get started.
What Patients Are Saying About Pearl Health Clinic
Our practitioners are spiritually-minded and ethically sound, assuring every patient and their families that care is handled with dignity and respect. They are culturally diverse and many of them are culturally competent to meet your needs in services
After-Hours Crisis Contacts
If you are in a crisis call our after-hours crisis number at
or the
National Suicide Prevention Lifeline:
 If you are experiencing an emergency, please
Call 911
or go to the nearest emergency room.